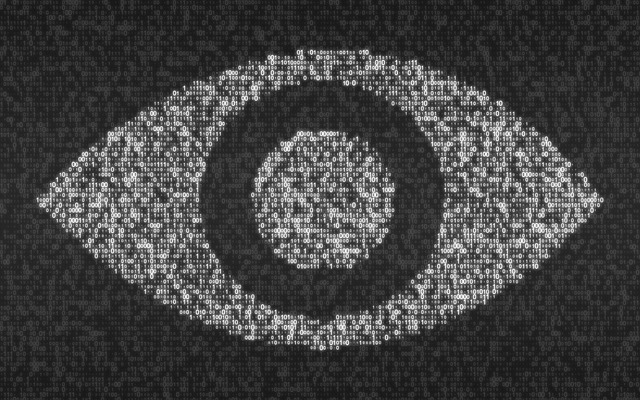 As the boundaries between tangible and virtual reality begin to blur, proponents of the Metaverse concept continue to seek the best ways to make their vision of an immersive and interactive internet viable. In this article, we look at how edge cloud infrastructure and 5G network connectivity can contribute to this effort.
How Edge Infrastructure Benefits IT Solution Providers
Conventional cloud architectures that rely on remote data centers to process information have the disadvantage of being constrained by network bandwidth and latency issues. The information must make the round trip from on-premises hardware and devices to geographically dispersed facilities charged with data storage, processing, and analysis. In this scenario, packet losses and time delays can cost organizations the competitive edge they would otherwise enjoy if cloud data management was instantaneous.
By contrast, edge infrastructure keeps its network and information handling assets close to the devices that generate the data. This effectively enables edge cloud assets to perform as well and as quickly as if they were part of the on-premise network.
IT solution providers looking to tap into the potential of the edge are now opening regional data centers and co-location facilities in areas physically closer to their clients. This enables them to be on hand to meet the demands of organizations that require providers and managed services to support, maintain, and secure their edge applications.
The Role of 5G in Improving Network Connectivity
One of the greatest hopes in IT for resolving latency and bandwidth issues lies in the emerging technology of 5G networking. As a major step up from 4G networks, 5G connectivity promises vastly greater bandwidth, high data transfer rates (ideally, of the order of 1-20 Gbit/s), and extremely low latency (typically around 1 millisecond). In addition, 5G offers greater security, reliability, and the ability to scale. This makes 5G technology the logical choice for large-scale IoT applications, and smart manufacturing.
It is anticipated that many 5G use cases will happen at the edge, in applications requiring very low latency and extremely fast communications. To an extent this is already occurring, in physically distributed, virtualized vRAN infrastructures capable of hosting 5G edge applications.
For organizations that deploy vRAN or participate in OpenRAN ecosystems, there are performance gains to be had, in terms of operating efficiency and reductions in cost. By moving to a cloud-native, container-based, and virtualized architecture with standardized interfaces, operators can significantly reduce the amount of network equipment they have to install and manage.
As regulators allocate more bandwidth spectrum to enterprises, organizations are increasingly building and maintaining their own private 5G networks, which don't need to share traffic with other cellular networks in the vicinity. For organizations in public safety, industrial operations, and critical infrastructure, private 5G can ensure ultra-low latency, network reliability, and the ability to support thousands of devices.
Major infrastructure providers are buying into this approach, with offerings tailored specifically for edge infrastructure operators. For example, Microsoft Azure for Operators offers the power of 5G in a carrier-grade hybrid cloud platform, voice core, mobile core, and multi-access edge computing portfolio. The platform recently launched Azure Operator Distributed Services, which enables operators to run all their workloads on a single carrier-grade hybrid platform that offers unified cloud management.
5G Networks and the Emerging Metaverse
Current technology initiatives are gearing towards the creation of a truly immersive and interactive version of the internet -- or the Metaverse, as it's coming to be known. Structurally, this environment will encompass a range of activities that require both cutting-edge technology and the best that network connectivity has to offer. These applications include Virtual Reality (VR), gaming, hyper-localized content delivery, and interactive smart controls.
While an immersive virtual reality experience is the desired result of Metaverse deployment, its actual implementation will require multiple layers of the technology behind the scenes -- not least, including edge data centers and cloud networking infrastructure.
Edge infrastructure will be an essential ingredient for Metaverse architecture. Edge data centers will have to be in very close proximity to end-users, and capable of delivering lightning-fast network speeds, to provide the almost zero latency required for real-time interactions and immersive experiences.
Forbes analysts observe that the round-trip latency required to support live, single-participant interactions will need to be less than 10 milliseconds (10 ms). When you consider that conventional video calls and cloud gaming applications must have a round trip efficiency of about 100 ms to operate seamlessly, it becomes clear that 5G levels of connectivity are essential to proposed Metaverse operations.
However, the 5G and edge-based Metaverse is not only essential to key operations like VR and immersion -- it also holds the key to direct participation by commercial enterprises in the overall Metaverse experience. Technologies like private 5G will also bring about business applications that can virtualize the real world.
For example, an Industry 4.0 smart factory with a private 5G and edge cloud could first virtualize its production processes, enabling them to be remotely optimized at its various facilities across the globe. Any changes made in the virtual world could be implemented in the real world by for example robots or other forms of automation that take their instructions from the virtual reality programming.
At another level, organizations that deal directly with consumers may exploit real-time Metaverse interactions as the basis for implementing payment and loyalty schemes facilitated by edge cloud infrastructure and ultra-fast 5G network connectivity.
The Metaverse as the Next Phase of IoT Evolution
The immense scope for virtualization and real-time interaction that potentially exists in the Metaverse has implications for the next phase in the development of the Internet of Things, IoT. Here at FusionLayer, we believe that the next iteration of IoT will be the Metaverse of Things.
With a world of IP-connected things that are connected to the next iteration of the Internet – the Metaverse – whatever those connected things do can be defined in the virtual world. This will then logically lead to a Metaverse of Things, whereby different kinds of processes and jobs can be carried out remotely in the virtual world.